Pirelli zostało wybrane jako oryginalne wyposażenie na pierwszy montaż do nowych maszyn na 2020
2007-11-06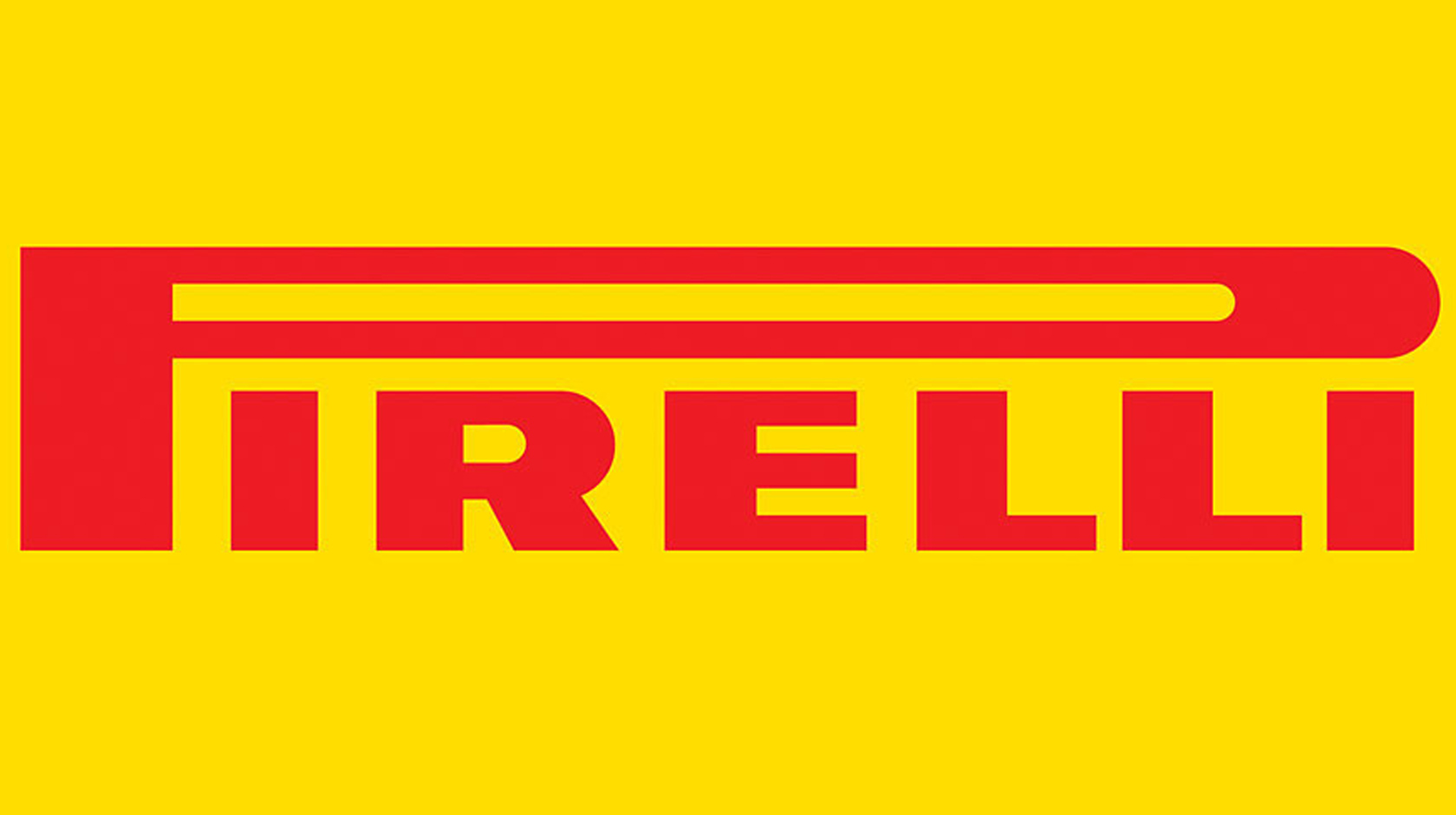 Seven Pirelli tyres were selected by some of the most prestigious motorcycle manufacturers as original equipment for their most exciting new models that will be available in dealerships in the New Year 


Pirelli is again confirmed as the first and natural choice of many motorcycle manufacturers, selecting tyres from the Italian brand as original equipment for their upcoming new models of 2020.
 The range of seven tyres were chosen to equip thirty-four new models from nine different motorcycle manufacturers: Ducati, MV Agusta, Aprilia, Kawasaki, Triumph, Indian Motorcycle and the electric Energica Motor Company, Zero Motorcycles and Tacita. 
The above-mentioned Pirelli tyres fitted to the new motorcycle offers were also on display at the recent Milan expo (EICMA) dedicated to the world of two wheels. The selection includes: the supersports focused DIABLO™ Supercorsa SP and DIABLO ROSSO™ CORSA II, the sports DIABLO ROSSO™ III, the timeless PHANTOM™ Sportscomp, and finally  the SCORPION™ Trail II, MT 60™ RS and MT 60™ from the tyre family for enduro street and enduro on/off use. 
Pirelli tyres equip all new 2020 models presented by Ducati:
Ducati Streetfighter V4 / V4 S with DIABLO ROSSO™ CORSA II, 120/70 ZR17 front and 200/60 ZR17 rear
Panigale V2 with DIABLO ROSSO™ CORSA II,120/70 ZR17 front and 180/60 ZR17 rear
Panigale V4 / V4 S with DIABLO™ Supercorsa SP, 120/70 ZR17 front and 200/60 ZR17 rear
Multistrada 1260 S Grand Tour with SCORPION™ Trail II, 120/70 ZR17 front and 190/55 ZR17 rear
Diavel 1260 "Dark Stealth" / Diavel 1260 S "Ducati Red" with DIABLO ROSSO™ III, 120/70 ZR17 front and 240/45 ZR17 rear
Monster 1200 S "Black on Black"

 
with
DIABLO ROSSO™ III
, 120/70 ZR17 front and 190/55 ZR17 rear
Scrambler®

 

Icon Dark

 
with
MT 60™ RS
, 110/80 R18 front and 180/55 R17 rear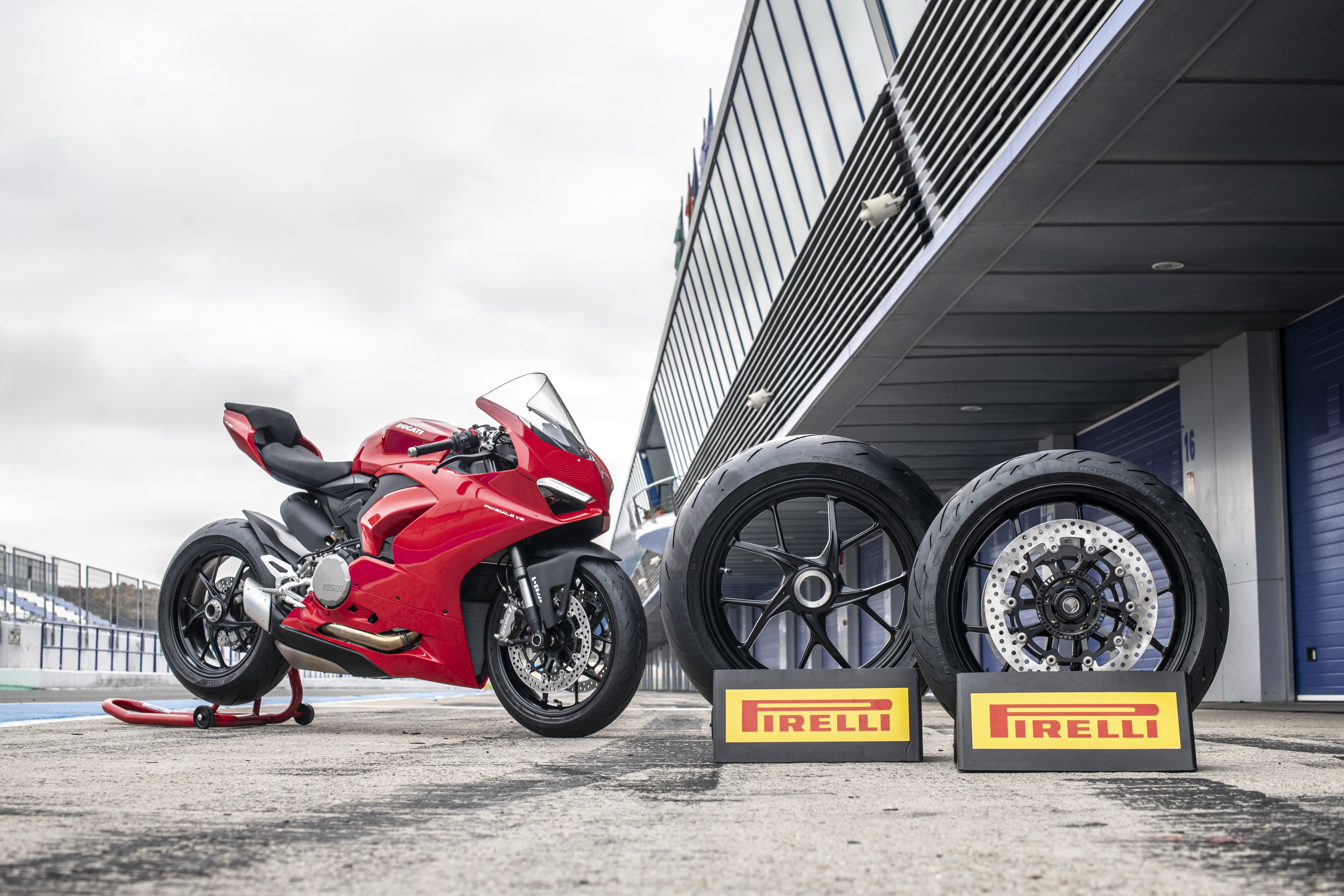 Ducati Panigale V2 & DIABLO ROSSO Corsa II




MV Agusta also chose Pirelli tyresfor their new models:

RUSH 1000 with DIABLO™ Supercorsa SP, 120/70 ZR17 front and 200/55 ZR17 rear

Brutale 1000 RR with DIABLO™ Supercorsa SP, 120/70 ZR17 front and 200/55 ZR17 rear

Brutale 800 Rosso with DIABLO ROSSO™ III, 120/70 ZR17 front and 180/55 ZR17 rear

Turismo Veloce 800 Rosso with SCORPION™ TRAIL II, 120/70 ZR17 front and 190/55 ZR17 rear

Superveloce 800 / Superveloce 800 serie oro with DIABLO ROSSO™ Corsa II, 120/70 ZR17 front and 180/55 ZR17 rear




MV Agusta Rush 1000 & DIABLO SUPERCORSA V3 SP



Many of the new models presented by Aprilia are equipped with Pirelli tyres:

RS 660 with DIABLO ROSSO™ Corsa II, 120/70 ZR17 front and 180/55 ZR17 rear

Tuono V4 1100, in the new colours Sachsenring red and Magny-Cours grey, with DIABLO™ ROSSO III, 120/70 ZR17 front and 190/55 ZR17 rear

Tuono V4 1100 Factory with DIABLO™ Supercorsa, 120/70 ZR17 front and 190/55 ZR17 rear

RSV4 RR / RSV4 RR Factory with DIABLO™ Supercorsa SP, 120/70 ZR17 front and 200/55 ZR17 rear
The ties between Pirelli and Italian motorcycle manufacturers is historically very strong but the tyres of the Milanese brand are also highly appreciated and regularly requested by many other manufacturers such as

 

Kawasaki,

 

Triumph Motorcycles

 

and

 

Indian Motorcycle. 

For

 

Kawasaki

 

Pirelli is original equipment on the new

 

Z H2

 

with

 

DIABLO ROSSO™ III

 

tyresin the sizes 120/70 ZR17 front and 190/55 ZR17 rear. 

Also

 

Triumph Motorcycles

 

has announced several new models for 2020 choosing Pirelli tyres as original equipment:

Street Triple RS

 

with

 

DIABLO™ Supercorsa SP,

 

120/70 ZR17 front and 180/55 ZR17 rear

Daytona Moto2™ 765 Limited Edition

 

with

 

DIABLO™ Supercorsa SP,

 

120/70 ZR17 front and 180/55 ZR17 rear

Bonneville Bud Ekins T120

 

and

 

T100 Special Editions

 

with

 

PHANTOM™ Sportscomp,

 

100/90 - 18 front and 150/70 R17 rear




Triumph Street Triple RS & DIABLO SUPERCORSA V3 SP